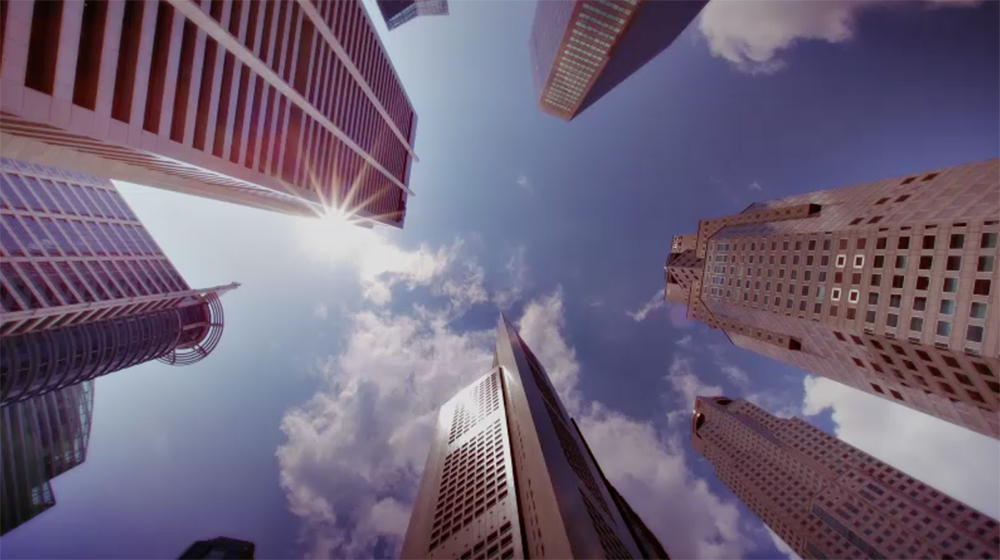 Who we are
Accademia di Italiano is a well-kwon private school whose mission is to teach Italian to professionals from around the world.
Today it is one of the most modern schools in Milan, Florence, Mantua and Monza and it is appreciated for the reliability, the quality and the effectiveness of its courses. We obtained ISO 9001 certification in 2008, and we apply the Organization, Management and Control Model pursuant to Legislative Decree 231/2001, which involves, among other things, the adoption and the strict adherence to a Code of Ethics and a regular supervision and monitoring by an independent supervisory body. All these are features that simplify the organization of courses funded by the Joint Interprofessional Funds. We offer a wide, well-structured range of business training courses, which is the result of taking into account the needs of thousands of students who have attended our courses. Indeed, for years, we have organized courses of General Italian and Specialized Italian at the request of many companies that choose Accademia di Italiano to train their staff.
Planning steps for training courses
The way we teach Italian to companies. Step by step.
NEEDS ANALYSIS
This is the first direct contact between Accademia di Italiano and the company in order to analyze language needs.
MEETING WITH THE EDUCATIONAL DEPARTMENT
The Educational Department of Accademia and the company establish jointly all the objectives of the training program.
LEVEL TESTS
Level tests assess the initial language level for every student according to the criteria of the CEFR (Common European Framework of Reference for Languages).
COURSE PLANNING ACCORDING TO CUSTOMER NEEDS
The Education Department chooses the teachers and the course material, as well as the planning of assessment tests and of mid-term and final reports. A customized time schedule is also fixed.
COURSE ACTIVITIES
The course consists in lessons, mid-term tests, monthly reports, and possible planning updates so as to optimize the achievement of set objectives.
MID-TERM AND FINAL TESTS
We periodically assess the improvement of each student, and at the end of the course the training goals achieved are described.
COURSE FINAL REPORT
The teacher draws up a final report for the company, stating the language level achieved and the skills developed in business-related subjects.
SATISFACTION QUESTIONNAIRE
Students fill in a satisfaction questionnaire, indicating feedback on teachers, the course program, the organization and the achievement of objectives.
MAINTENANCE OF THE ACHIEVED RESULTS
Upon request, after 6 months, Accademia remotely checks the maintenance of the achieved results and suggests methods to improve and consolidate language knowledge.
Services
Accademia di Italiano works closely with companies offering customized course planning and services of the highest professional level.
CUSTOMIZED COURSES
Lessons can be held at our school, at work or at home. Business courses are designed for professionals with any level of proficiency. Thanks to a skilled team and to the flexibility of our programs, our courses are intended to achieve the expected results in the shortest possible time.
FUNDING
We support companies by submitting funding requests to various Joint Interprofessional Funds to accomplish training projects, both standard and made-to-measure.
RESERVED AREA
All companies sending their professionals to our Italian courses will have access to the reserved area: that's a very useful tool that was created to optimize the course organization, to facilitate communication between our school and companies, to keep real-time track of every course step, and to manage payments and billing automatically and digitally.
SPECIALIZED TEACHERS
Our teachers, coordinated by the Education Department, have a diploma for teaching Italian as a foreign language (Bachelor's or Master's degree), and are periodically assessed according to ISO 9001 quality standards. They are constantly required to follow refresher courses and use a wide range of textbooks and teaching material suitable for every need. They are in constant contact with the school, which they feel connected to by a strong sense of belonging.
CELI
Accademia di Italiano is an exam center for CELI, thanks to an agreement with the University for Foreigners of Perugia. This certificate represents an important international acknowledgement certifying the knowledge of the Italian language.
Courses
Courses of General Italian, Business Italian, Italian for Law and Italian for Economics. Among these options, there is the best solution for every company.
GENERAL ITALIAN
General Italian courses allow you to acquire the language skills needed to handle a conversation in Italian, providing you with the skills for a professional use of Italian. General Italian courses are designed for anyone interested in learning Italian with a study method mainly focusing on conversation and can be intended to achieve, maintain or improve a specific level of language proficiency. The courses are extensive (1-2 lessons per week for a long period of time) or intensive (generally full-immersion for a week). Regular lessons can be combined with online support exercises. The course planning is customized according to the availability and the skills of each student, so as to help him overcome any communication and professional hurdles. All types of programs follow our textbook, which is structured according to the CEFR guidelines and is periodically updated. During the course all aspects of language will be analyzed: from reading comprehension to oral comprehension, from writing to speaking. Each student will also develop paralinguistic, extralinguistic and sociocultural skills, shifting from simple interactions of everyday life to more complex and abstract conversation.
ITALIAN VIA SKYPE
Italian language courses via Skype are designed for professionals who, because of work commitments and/or the distance from the school, prefer to book online lessons.
The course via Skype offers total study flexibility for one-to-one lessons, alongside customized programs and content. Thanks to calls, which can be easily scheduled, it is the ideal course for those who have to communicate remotely with foreign customers and colleagues, and who are often out of office and whose work schedule is always busy. Each student will strengthen their communication/understanding skills through typical business situations; each student will improve grammatical accuracy and pronunciation; each student will be responsive in answering, thus reducing the uncertainty that we often experience when we have to handle a conversation with foreign speakers; each student will broaden their vocabulary thanks to daily real-life and business mock conversations, and use increasingly appropriate idiomatic language, by mastering effective communication in Italian.
BUSINESS ITALIAN
Business Italian courses are designed for professionals who already have pre-intermediate (A2) level at least of language proficiency. During the course, the student will achieve various objectives, including:
Detailed study of specific terminology in business environment;
Development of skills needed for business communication (phone conversation with foreign customers and colleagues, organization of meetings, writing e-mails);
Improvement of the ability to interact in international contexts.
Business Italian courses can focus on even more specific objectives, such as public speaking, sales talks, writing e-mails and on Italian in social situations.
ITALIAN FOR PUBLIC SPEAKING
The course will be based on the useful techniques to master public speaking. Real-life situations will be analyzed and the practical aspect will be paramount.
ITALIAN FOR TALKS
Students of this course will learn to negotiate under all circumstances. Discussion and management of negotiations in the areas they prefer will be the focus points.
ITALIAN FOR PHONE NEGOTIATIONS
In phone conversations the nonverbal part is missing. According to recent studies nonverbal communication accounts for 70% of the significant information in a conversation. Thanks to the course program, the participants will improve their ability to interact with people on the phone, learning how to talk fluently and to make the most of the verbal and paraverbal skills (such as tone of voice and intonation).
ITALIAN FOR E-MAILS
When writing, it is not always easy to communicate effectively and appropriately, carefully selecting the words according to a specific context and recipient. During the lessons of Italian for e-mail all aspects regarding written communication will be thoroughly dealt: we will place emphasis on the use of informal vocabulary, syntax and formulas suited to e-mail interactions.
ITALIAN IN SOCIAL SITUATIONS
In any professional environment there are moments when formal communication can be put aside: the ability to create a conversation even in these moments can be important, especially during trips, business dinners and international meetings. During the course, the participants will learn to use their language and sociocultural skills in order to interact and build trusted relationships with colleagues and customers showing fluency, politeness and awareness of a different culture.
ITALIAN FOR ECONOMICS AND FINANCE
The Italian course for Economics is designed for all professionals working in commercial, administrative, accounting, banking and finance bodies. Lessons are aimed at improving interaction with business customers and partners, but they can also have a very specific purpose, for example following a lecture and being an active part of it. Classes will be based on the analysis of real texts, such as newspaper articles and speeches on specific topics of the sector. Students will develop the ability to talk about, debate and analyze topics relating to economics and finance through paper and computer tools.
ITALIAN FOR LAW
The Italian course for legal experts meets the needs of professionals working in the legal field (lawyers, judges, as well as diplomats and journalists). The course will focus on improving the autonomy in this field and its jargon, the formal register and typical syntactic constructions of legalese. The professionals attending the course will be involved in exercises like the critical reading of articles and legal provisions, as appropriate.
PREPARATION FOR CERTIFICATES
Accademia di Italiano offers specific preparation courses for exams like CELI and CILS. Classes will be held by teachers experienced with these exams and lessons will focus on learning strategies to deal with these tests with confidence. The teaching material used for the lessons includes mock tests similar to those of the exam. If necessary, Accademia di Italiano supports students in choosing the type of exam to be taken according to their level of language proficiency.
Clients
These are national and international companies that collaborate with our school.
Thales
Dolce & Gabbana
Boehringer Ingelheim
Starcom
White
Adidas
Politecnico di Milano
Repsol
Teva Italia
Arkema
Mip
Dksh
Subito.it
Konika Minolta
Allianz
ING bank
Poli.design
Atlas Copco
Swarovski
P.I.M.E.
S.E.K.I.
Hannover Fairs
Clariant Masterbatches
Royal Air Maroc
J. Walter Thompson
Cadence
International Paper
Daewoo Italia
Orient Express Hotels
Consolato di Danimarca
Consolato USA
Consolato di Turchia
Strabag
La Rinascente
Heineken
Italdesign Giugiaro
Barclays Bank
Bank of Tokyo
Balich Worldwide Show
Contact
Write to our business specialist to start a collaboration, get further information and get in touch with Accademia di Italiano.
MILAN
Business Specialist: Michele De Felice
E-mail: aziende@accademiaditaliano.it
P.le Cadorna, 10 – 20123 Milano – Italia
Tel: +390287388760
FLORENCE
Business Specialist: Benedetta Serra
E-mail: aziende@accademiaditaliano.it
Via San Gallo, 55 – 50129 Firenze – Italia
Tel: +390550937508
Fax: +390550937509
MANTUA
Business Specialist: Sergio Serra
E-mail: aziende@accademiaditaliano.it
Via G. Rippa, 2 – 46100 Mantova – Italia
Tel: +390376368481
MONZA
Business Specialist: Michele De Felice
E-mail: aziende@accademiaditaliano.it
Via A. Manzoni, 58 – 20900 Monza- Italia
Tel: +390399712668 / +390399712669
Reserved area
Login into your reserved area, where you can manage all the active courses, monitor lessons, keep updated and be in constant and immediate contact with Accademia di Italiano.
Enter your details to login into your reserved area.